When I was a kid and we went on a trip, whether it was long or short, or even just a trip to the mall, my mom never failed to remind us kids to "Go to the bathroom before we leave!" It was a piece of motherly wisdom that I now impart to my own kids. Unfortunately, my kids seem to have an unhealthy fascination with other toilets, they never fail to scream for the bathroom even if we're just going around the block. So, like a good general, I learned the Art of Reconnaissance. Planning a trip is never complete without finding out about the area's restrooms first.
So, imagine my delight when I found out about the book Toilets of the World, by Morna E. Gregory & Sian James.
This travel book boasts of great pictures and invaluable, sometimes humorous, information. It also has good insights on the different cultures around the world. It's a must-read for travelers or would-be travelers.
Speaking of toilet humor, another recommendation is a visit to this site. It's a site that posts funny pictures of unusual toilets around the world. Some of my favorite pics: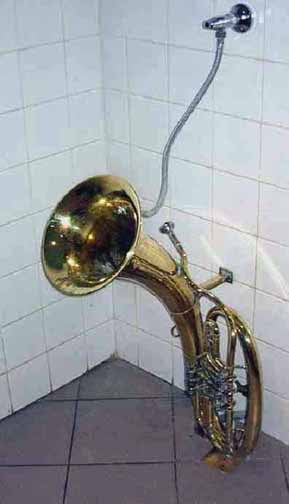 src="http://cybour.50webs.com/images/t6.jpg" alt="Talk about shared bathrooms!" />