Marketing is also evident when countries promote their tourist destination spots, offering packaged deals and lowered prices to be able to entice visitor endorsement and patronization from people all over the world. Some would put emphasis on their national treasures such as museums, parks and art galleries which hold most of the historical relics that have molded places like Spain, Italy, Greece and Germany today.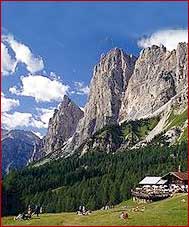 It has become evident that outside the activities and recreation that people may do in such places, learning more about the historical nature of such countries has become a suitable factor towards promoting tourism as well. Additionally, some of the local accommodators like hotels, hostels and villas have done their share also, offering promotional accommodation packages as part of doing their share in contributing towards tourism for their respective countries.
Overall, such promotional gimmicks do their share as far as helping out regions gain the necessary traffic in being able to show off their current artifacts and preserved treasures. While most of these are known through books and articles, actually seeing them up and close is really different as far as overall appreciation is concerned.
[tags]tourist attraction, vacation holiday, history, museums, artifacts[/tags]