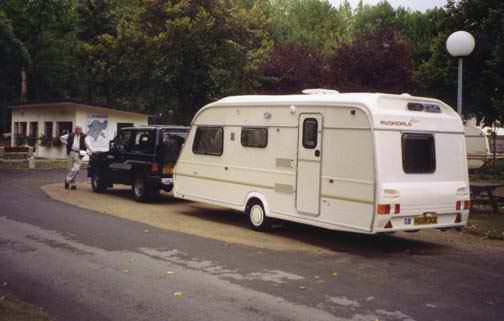 Iím preparing to embark on a hell of a journey. For reasons Iíll keep to myself, I and my dearest friends are driving from one side of the United States to the other. Weíre starting in Boston because itís convenient. Weíll wind up in California, because itís a nice place to wind up. On the way, Iíll be sharing with you my experiences.
Have you been to New York, Washington, Atlanta, Houston, Las Vegas, Los Angeles? Or Tijuana? If youíll let me know what you want to know, Iíll do my best to help you out. A journey like this is more than a tour through different parts of a country/continent. Itís a journey through many very different cultures. The atmosphere in south Texas is different from that in east Texas Ė let alone Boston! The Gullahs of South Carolina and the Cajuns of Louisiana speak a virtual different language, a creole developed back when my historical heroes still roamed their regions. And Iíll be able to see that mighty city, New Orleans, for myself. The holes in New York City Ė and the collective hearts of America and much of the world Ė for myself. The majestic vistas of the American West.
Two oceans and a gulf. A hundred different types of sand. Iíll also get an honest idea of what the United States is like in places Iíve never visited, or at least as much of an idea as you can reasonably get in a day or two. Travel, they say, broadens the mind. I hope to wind up with at least a superhighway.
Arrr, a pirate loves travel. Iím excited about this voyage. Iíll try to resist pillaging along the way, sore though I may be tempted. Well, maybe a little…
[tags]journey,pirates,caravan,tour,boston,tijuana[/tags]