Contrary to popular belief, Kansas City is not all barren fields and misguided hurricanes. Despite the image produced by Dorothy and The Wizard of Oz, it is actually a city bustling with life ,especially now with Christmas just around the corner. Also known as the Holiday Headquarters, Kansas City is the perfect getaway for families who want to experience good old holiday cheer.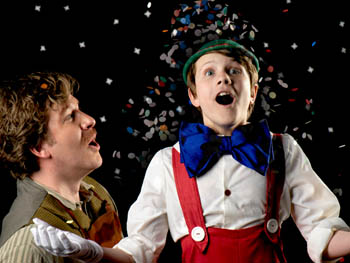 As early as November, the city plays host to a number of different theater acts. Kids will surely enjoy watching "The Happy Elf" at The Coterie Theater and "The Nutcracker" at the Music Hall. Parents will also be entertained by various musicals and acts like "The Christmas Carol" and "A Christmas Stalking." What better way to get into the spirit than by seeing all those colorful costumes and hearing all those Christmas songs?


Shoppers will also be delighted by the huge variety of shopping choices in the city. Numerous art galleries make lines at the Crossroads Art District. The community even has something they call "First Fridays–" days when art galleries stay open from 7 to 9 PM. And with the number of bars and restaurants still open, checking out those galleries would be a memorable way to spend a little alone time with a special someone.

Home to millions of tourists each year, the Crown Center is obviously a favorite. It is the home of Hallmark cards and houses a huge skating rink right out in the city. Aside from theaters and cinemas, one-of-a-kind boutiques can also be found here. Children of all ages will also be treated to a long list of activities. Enough to keep them busy and happy. Of course, no one can make the mistake of missing the Mayor's Christmas Tree! It's one of the tallest Christmas trees in the nation!
For more shopping opportunities, the Country Club Plaza has it all. From shopping to dining to music! If these aren't enough to impress you, then the Plaza Lights surely will! Casting a bright glow over the area, guests are even more inclined to make their way around every open door. Also famous for holiday lights are the Crown Plaza and Zona Rosa.
So if you're thinking about where to spend your Christmas holidays, make sure to keep Kansas City on your list. You wouldn't want to miss all the wonderful festivities now, would you?